KQ98 Cares Supports The La Crosse Area Emergency Response Fund
Written by Jen O'Brien on May 4, 2020
KQ98 Cares and the La Crosse Regional Airport proudly support the La Crosse Area Emergence Response Fund.

You've probably heard about the fund, but you may still be unsure of how exactly how it benefits the community. The Fund is a joint partnership between the La Crosse Community Foundation and Great Rivers United Way. The mission is to help nonprofits respond quickly to community needs that deal with COVID-19.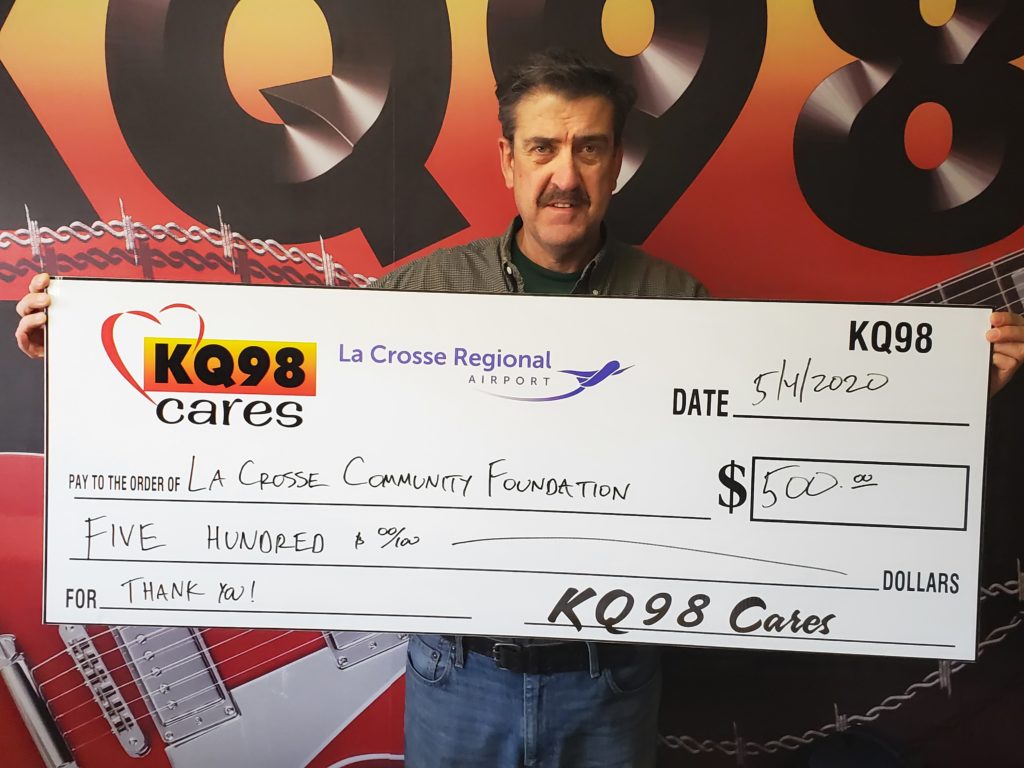 According to their website,
The fund provides flexible and rapid resources to charitable organizations working with communities who are disproportionately impacted by COVID-19 and the economic consequences of the outbreak and its related preventative measures. The fund is designed to complement the work of public health officials and expand local capacity to address all aspects of the outbreak and subsequent closures as efficiently as possible.

The first phase of these rapid-response grants will address: The economic impact of reduced and lost work due to the COVID-19 outbreak, Immediate needs of economically vulnerable populations caused by closures and cancellations related to COVID-19 and Increased demand for medical information and support
Join us in supporting the La Crossse Area Emergency Response Fund. Click the link below to make a donation or to request assistance!
---