Brad Allen
MIDDAYS 10AM - 2PM
Scheduled on
| | | | |
| --- | --- | --- | --- |
| | | | |
| Monday | 10:00 am | | 2:00 pm |
| Tuesday | 10:00 am | | 2:00 pm |
| Wednesday | 10:00 am | | 2:00 pm |
| Thursday | 10:00 am | | 2:00 pm |
| Friday | 10:00 am | | 2:00 pm |
| Saturday | 6:00 am | | 10:00 am |
All things music run through my veins! You should really hear about that one time I followed a legendary rock band on the road all summer....selling grilled cheese sandwiches to concert goers to support my music obsession.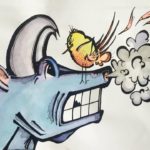 We also do this cool thing....called
THE LUNCH FEED
.  It's your chance to catch up on the hot dish from Nashville, brought to you by
Ox & Wren!
---
Read more
---