May We Thank You Houston, MN
Written by Tony Schultz on May 3, 2021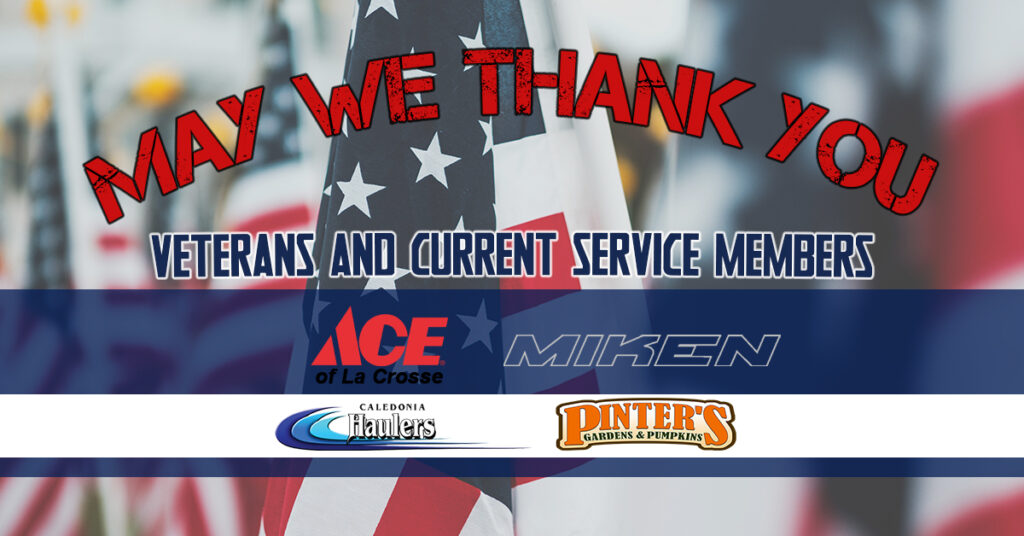 Every week in May we will be showcasing a local American Legion and honoring our members of the armed forces both past and present. They are very active in their community with both youth and adult activities. They sponsor scholarships and educational opportunities for students and student athletes as well as raise funds through events and charitable gambling. We salute those that have served and those that continue to serve. May We Thank You.
This week we spoke with Legion Commander Dick Snow from the Houston, MN American Legion Post #423 on the morning show. He spoke of their steak dinner, Memorial Day program, and student scholarships. They also raised over $14,000 with their charitable gambling program in just 4 months!
Tune in to KQ98 for May We Thank You segments throughout the entire month to hear about how our community can support and thank our local service members. The American Legions are always accepting new members. If you are a current or past service member, click here to learn how to join.
Thank You to all who made the choice to protect our great nation.
---
Reader's opinions
---