If you are one to dress up for Halloween, it can be challenging to try and find that perfect costume depending on how much effort and time you want to put into it.
According to a survey by the National Retail Foundation (NRF), 46% of respondents plan on dressing up for Halloween this year. Around 25% of parents will take their kids trick-or-treating, and 20% say they will dress up their pets. Need ideas? Below are the top costumes this year for adults, children and pets according to the NRF.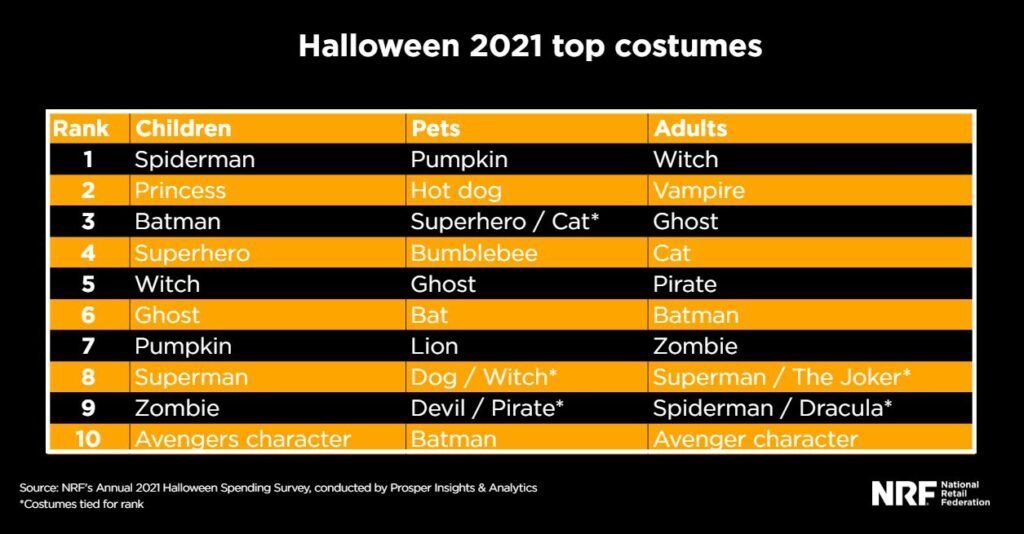 Google has a tool that can also help. It's called the "costume wizard." Click on the link and once you enter the website, in the upper left corner, click on "costume wizard." It has four different options that let you dial in what type of costume you want to wear. First, you choose a "spookiness level" based on a scale of zero to 100. Same thing for "uniqueness." Then, you can choose between "modern" or "classic" costumes. Also, there is a button that lets you see the top-trending costumes in your area or the entire country. It's pretty fascinating.
If you're thinking of skipping a generic costume and want something more topical, you might want to avoid certain costumes. Here is a list of costumes to think twice about according to One Poll. They range from anything pandemic-related to cultural stereotypes, controversial figures, overtly sexual costumes, homeless people or religious costumes.
Good luck and happy costume shopping.
Cover Photo: Daisy Anderson/Pexels
---
Reader's opinions
---