NFL Draft Starts Tonight, Vikings Have Two First Round Picks
Written by Tony Schultz on April 23, 2020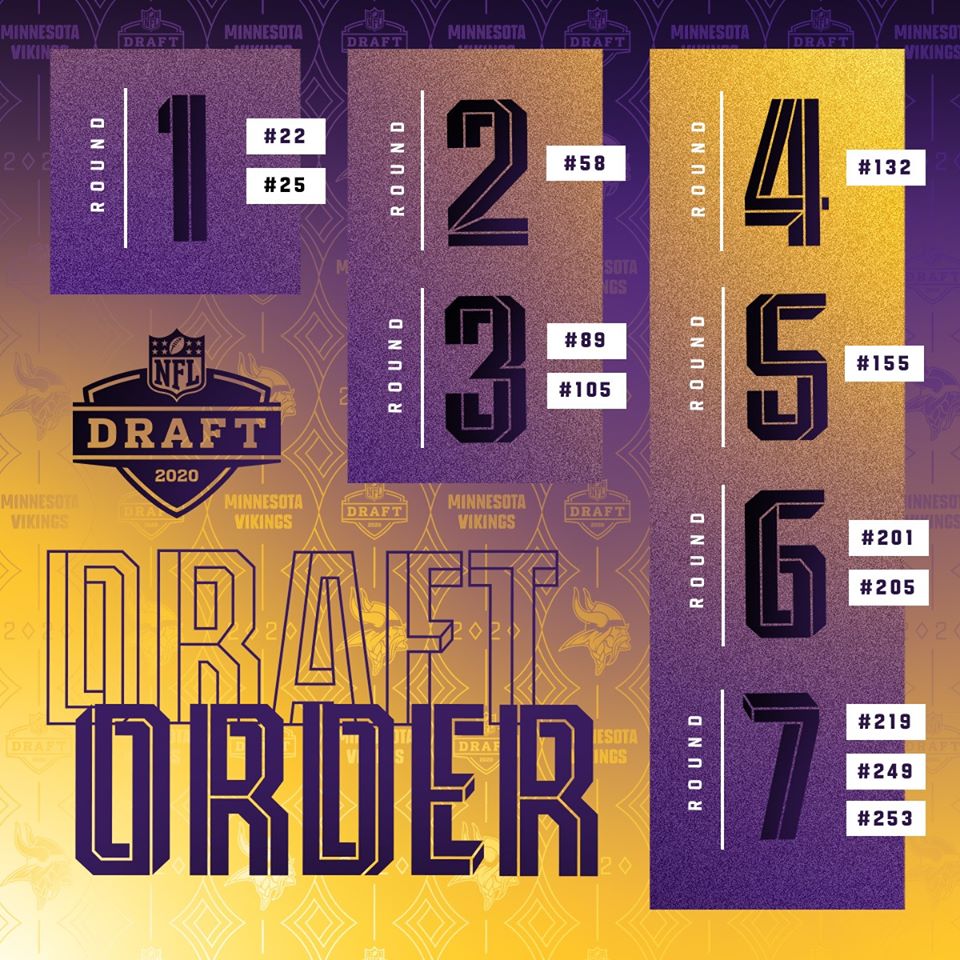 The NFL has been the one saving grace in the sports world during the Covid-19 crisis. Fans of all sports are clamoring for something, ANYTHING sports related to simply get their minds off things and feel a bit of normalcy. Whether it was free agency or the NFL Combine sports fans gathered around their electronic devices for the distraction only sports can provide. The NFL's equivalent of picking your team for kickball on the school yard is the biggest event in sports where they don't even play a game. Winners are graded on who they picked and not only who is rated as the best, but whether or not they fit their team's needs. The term "boom or bust" becomes thrown at these young men for the years during and long after their playing days. Infamous names that come up that were supposed to be stars are Tony Mandarich, Troy Williamson, Ryan Leaf, Charles Rogers, and a never ending list of failed careers. On the other side are those that became legends like Tom Brady, John Randle, Terrell Davis, and Kurt Warner that many never gave a chance. Adam Thielen is one of the most recent to join that group as a small school, undrafted wide receiver that has worked his way to stardom. Who will do the same tonight? Who will stumble? Will the Bengals get the quarterback pick right finally? Time will tell all. General Manager Rick Spielman and Head Coach Mike Zimmer are both on the final year of their contracts so they need to be close to perfect these next few days to keep their jobs in Minnesota.
The Vikings are sitting pretty well tonight with two first round picks at #22 and #25. They have twelve picks overall which allows them to move around with some "draft currency" to get higher picks or accumulate more midround picks. They could do either and have holes to fill. The Vikings most pressing needs are at offensive lineman, corner back where they lost starters Xavier Rhodes, Trey Waynes and MacKenzie Alexander, wide receiver since they traded Stephon Diggs to Buffalo for the 22nd pick in the draft, defensive end where Everson Griffen isn't expected back, and they could use some depth at safety, tight end, and linebacker. The wide receiver group is very deep in this draft. Which means we might not see them address this position until the second day at the earliest. There is also growing speculation that the Vikings are trading for Washington left tackle and Pro Bowler Trent Williams. That would definitely upgrade that position especially if they can move Riley Reiff in to left guard. Reiff unfortunately has a very high salary cap number and he may be a casualty of the trade unless the team can make salary adjustments with other players. One way to do that would be to trade Anthony Harris, a young star safety that they designated as their franchise player which means they can trade him if they can't work out a long term deal.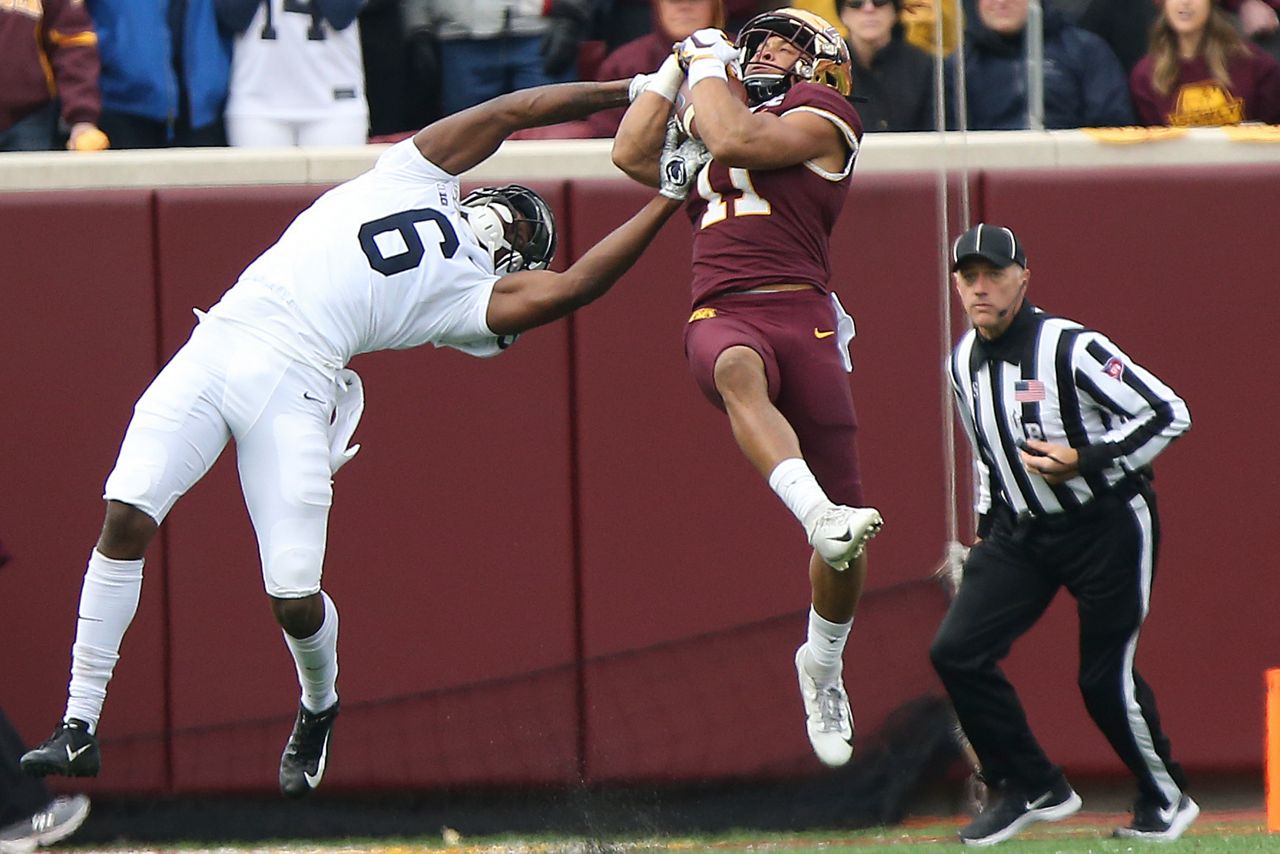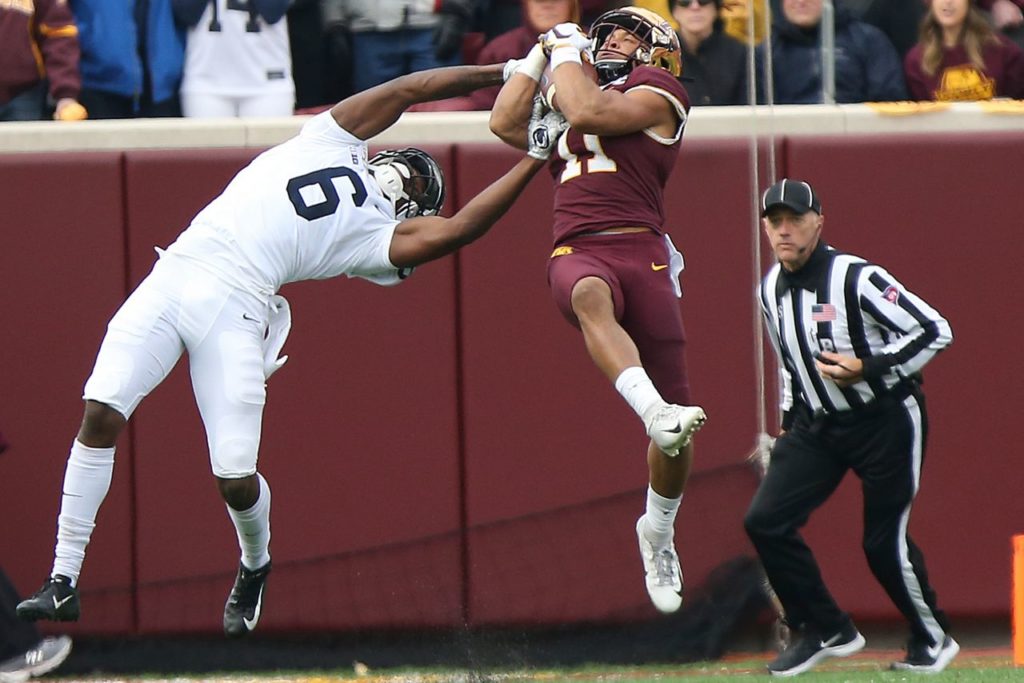 There are some familiar names in this draft as star Vikings players now have their own kids coming up to the professional level. The most likely star player would be Antoine Winfield Jr. His dad was one of the best corner backs to play in the NFL known for his coverage skills, but even more for his hard hitting tackling for his smaller height. Winfield Jr. starred for the Minnesota Golden Gophers for four years at safety and grew up a Vikings fan. Thaddeus Moss played tight end for LSU and his dad is only arguably the best wide receiver to ever play the game, Randy Moss. He could be a late round pick and would be good depth at the position for the Vikings. Finally there is Georgia safety J.R. Reed. His father, Jake Reed was part of "Three Deep", the name given to him and his wide receiver Vikings teammates Hall of Famers Cris Carter and Moss. Starting in 1998 they were a matchup nightmare for opposing defenses. J.R. might be a pick on day three of the draft, but is said to have great potential. Although it's a longshot it would be fun to see these three legends watching their boys play on the same team they starred on for the next few years.
A few names tied to the Vikings this evening are corner backs Kristian Fulton (LSU) and Jeff Gladney (TCU) – who I think the Vikings take as well as offensive tackles Josh Jones (Houston) and Austin Jackson (USC). A few wide receivers have also been tied to the purple and gold From Brandon Aiyuk (Arizona State) and Justin Jefferson (LSU) in the first round to Jalen Reagor (TCU) and Minnesota Gopher Tyler Johnson in the second or third rounds. Winfield is also a possibility especially if Harris gets traded away and they need to fill that safety position since the main backups, Andrew Sendejo and Jayron Kearse left via free agency.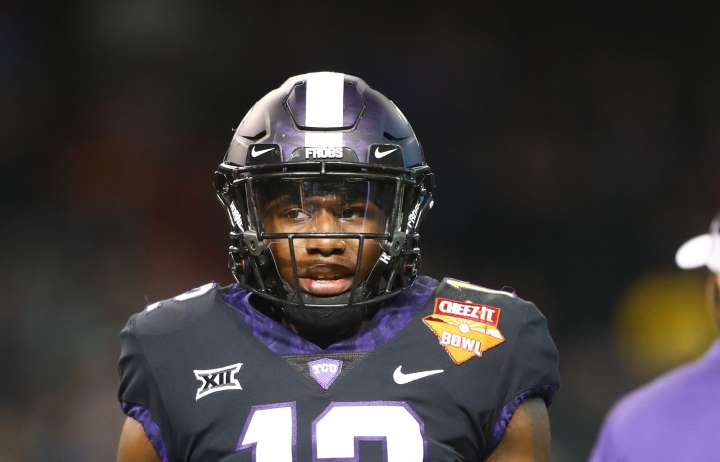 The draft is always full of surprise happenings and unforeseen trades. Somebody always goes sooner than everyone thinks they should and someone always slips down the draft like a stone in the Mississippi. With everything being online what craziness could happen tonight? Who knows? However, the promise of the next star being on your team is always fun to think about and to see them grow as a player. For Vikings fans the hope of that player picked making it "our year" in the Super Bowl is the biggest hope of all.
---
Reader's opinions
---