Vikings Go To OT In Win Over Jaguars
Written by Tony Schultz on December 6, 2020
As I always say: beware a team with nothing to lose. The Vikings are not a playoff worthy team. Could they get in to the playoffs? Sure. Will they last long if they do? No. Today was another example of a team that just doesn't have the talent to beat the great teams and can quickly lose to a poor team. The Vikings made just about every mistake by almost every player that could be made and somehow they got the win today. They let the Jaguars hang around by being ineffective early on on offense, Kirk Cousins throwing a pick 6, Dalvin Cook fumbling at the 1 yard line, Dan Bailey missing 2 extra points, Kris Boyd getting penalties on kick returns, and Eric Kendricks got injured in pregame warmups. Thankfully the Jacksonville Jaguars are as inept as there 1-10 record reflects. They didn't make as egregious coaching mistakes as the Panthers did last week, but they aren't good enough to win. Mike Glennon was picked off by Vikings rookie Cam Dantzler who got his first interception of his career and the first by a cornerback this season. Cam later got a fumble recovery after he stripped the ball from Chris Conely. Ifeadi Odenigbo added to the score by sacking Glennon in the endzone for a safety. The Vikings defense allowed the Jaguars to drive down the field and tie it up with a two-point conversion. Dan Bailey couldn't convert on a 51 yard field goal so the game went to overtime. The Vikings got the ball to start OT and the offense sputtered and had to punt the ball away. The Jaguars offense didn't do any better and big players step up at big times and all-pro safety Harrison Smith came up with a big interception. The team then put the ball in the hands of Dalvin Cook and let me run the ball down to the 1 yard line and then they brought in the field goal unit – after Dakota Dozier had a false start penalty and Dan Bailey put up the game winning field goal. This is why though you have to be careful of a team like the Jags is that they will try anything to win and a team like the Vikings can and will play down to the competition. Both were true today.
Adam Thielen was back in the mix as he was on the Covid-19 list last weekend. He had a very strong first half and scored the Vikings first touchdown. Rookie Justin Jefferson became the focus of Cousins' passes in the second half and he was the recipient of a touchdown on a beautifully executed bootleg play. After another successful drive Cousins rewarded bullish blocker full back CJ Ham with a flare pass that Ham took to the endzone. Dalvin Cook is still a bit hampered by a leg injury from last week's game and he was playing well, but lacked some of his cut ability and breakaway speed. His sure handedness at the end of the game was just what the Vikings needed to seal the win in an ugly game. It's another week of "a win is a win" even though I'd rather it just be an unfettered win without the headaches. That type of win will have to wait until next year though. One good thing is rookie Justin Jefferson surpassed 1000 yards receiving for the year. He became the second Vikings rookie to ever record 1,000 receiving yards in a season, joining Hall of Famer Randy Moss. Jefferson also became just the ninth wide receiver since 2010 to record 1,000-plus yards as a rookie.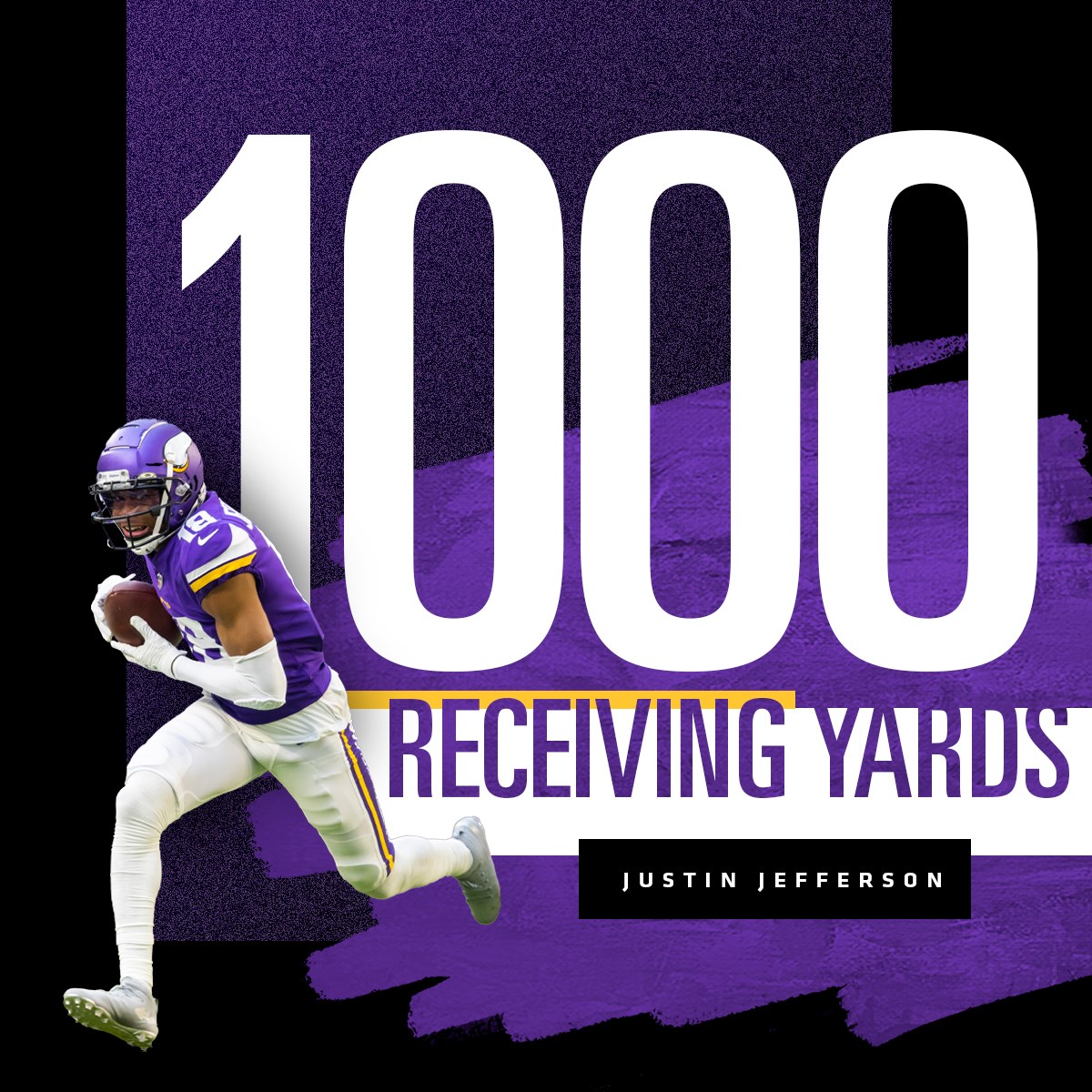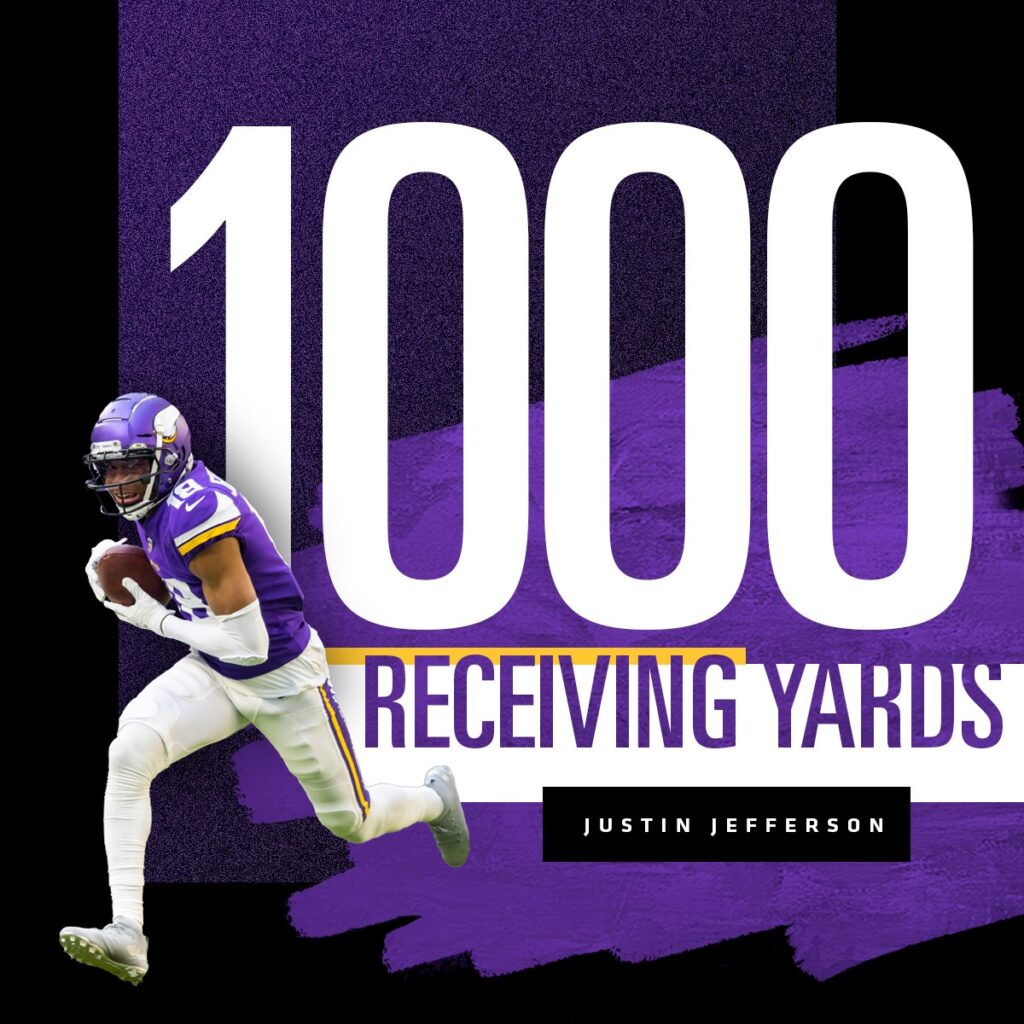 I want to say that as a Vikings fan, or even an opposing fan that wants to gloat you have to accept the team as they are this year: they are depleted of key starting players. If Kendricks is out for extended time that's another pro-bowl player on the sidelines and not the field. Kyle Rudolph didn't finish the game either with a late injury. You cannot just stick another player in anywhere and expect the same results. They are going to win and lose ugly. Your emotions will be played with as you hope they win because that's what you want for your team, but that at times you wish they would lose to avoid the playoffs and get a higher draft pick. The team is not without hope, but you need to reserve it for next year. The players out there are getting a lot of experience as the starters and are building depth equity. When the ranks are restored with guys like Danielle Hunter, Anthony Barr, Mike Hughes, Michael Pearce, and newly drafted players and free agents they will have a stronger rotation at certain positions or backups that can come in if there are a few injuries. Nothing is guaranteed, but the possibilities increase as the better players get back out there. Enjoy this season for what it is, and not what you think it should be. Today we'll take the win. SKOL!
---
Reader's opinions
---