---
Vikings Second Preseason Game: Backup Players Making Arguments to Stay
Written by Tony Schultz on August 18, 2019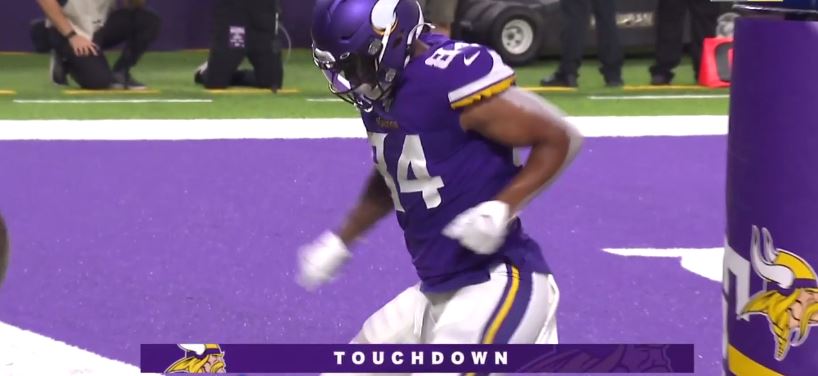 The second preseason game is in the books and I don't think we know much more than we already do about this team. Kirk Cousins only had one errant throw on a perfectly setup screen, but other than that was on target and hitting his favorite target Adam Thielen with accuracy and ease. The Seahawks did more blitzing than the Saints did last week, and I was concerned at times about the starting offensive line getting the job done. However, they seemed to settle down and offensive coordinator, Kevin Stephanski made adjustments to counter a blitzing team. Brian O'Neill was still out with an arm injury so Rashod Hill started at right tackle again. Here's a stat for you: Kirk Cousins hasn't been sacked in his limited preseason action.
SEE FULL GAME HIGHLIGHTS HERE —-> VIKINGS.COM
The defense was mostly in mid-season form as they held all 3 offenses of the Seahawks to field goals. Linval Joseph and Shemar Stephen were healthy scratches again so we still haven't seen all the starters together yet. Seahawks QB Russel Wilson was his usual slippery self, but Harrison Smith the linebackers, and Xavior Rhodes were in their house and they are stingy at home. The starters played into the 2nd quarter before Coach Zimmer felt he had seen enough and the game was tied 10-10 going into the half, but only because backup QB Sean Mannion and wide receiver Chad Beebe weren't on the same page and Mannion threw a pick six.
The second and third string offensive lines dominated the Seahawks backups. That's a good thing as injuries happen and I feel better of who might have to spell our starters from time to time. Dru Samia has a nasty streak that we saw a little tonight when he didn't like something a defensive lineman did and he let him know. I like it! The new zone blocking scheme is opening up holes for the running backs as Alexander Mattison and Mike Boone had great games and Cousins, Mannion, and Kyle Sloter could work the play action pass well. I love that! Boone has, I feel solidified his position on this team as has Beebe. The 4th, 5th, and 6th (if they keep that many) wide receiver positions are still up for grabs. Brandon Zylstra was shining some tonight as did Bisi Johnson, and Jeff Badet who looked good returning kicks. Jordan Taylor has kind of disappeared while Laquon Treadwell had some moments, but that may only help with his trade value as it was reported this week he's on the trade block. The backup tight end is getting interesting as well. Kyle Rudolph and Irv Smith are set, but with David Morgan injured Tyler Conklin, Cole Hikutini, and Brandon Dillon are making an impression when given the chance. They might keep four at that position especially with the new offense. Karter Schult had a great game from the defensive end position with a sack and several good tackles and support in the running game. The interesting story of this week and this game was at the kicking positions. Kaare (pronounced like Corey) Vedvik is the new Norwegian punter/kicker on the scene. He can hit field goals from 60 yards out and can punt well and put kickoffs in the end zone consistently. I think punter Matt Wile will be the odd man out and NOT kicker Dan Bailey. At least not this year. It will be interesting in the next few weeks to see if the opportunity presents itself if Zimmer will allow Vedvik to try a boomer from a great distance just to see what happens. Austin Cutting has won the long snapping job as the team released Kevin McDermott earlier this week.
Next Saturday the Vikings are home versus the Arizona Cardinals at noon where you will usually see the starters play into the 2nd half for the most part. I would expect Dalvin Cook, Joseph, and Stephen to all play next week just to get some live action. It will be the last time for some players to get in their final tuneup.
---
Reader's opinions
---