Vikings Preseason Starts, What Should You Expect?
Written by Tony Schultz on August 13, 2021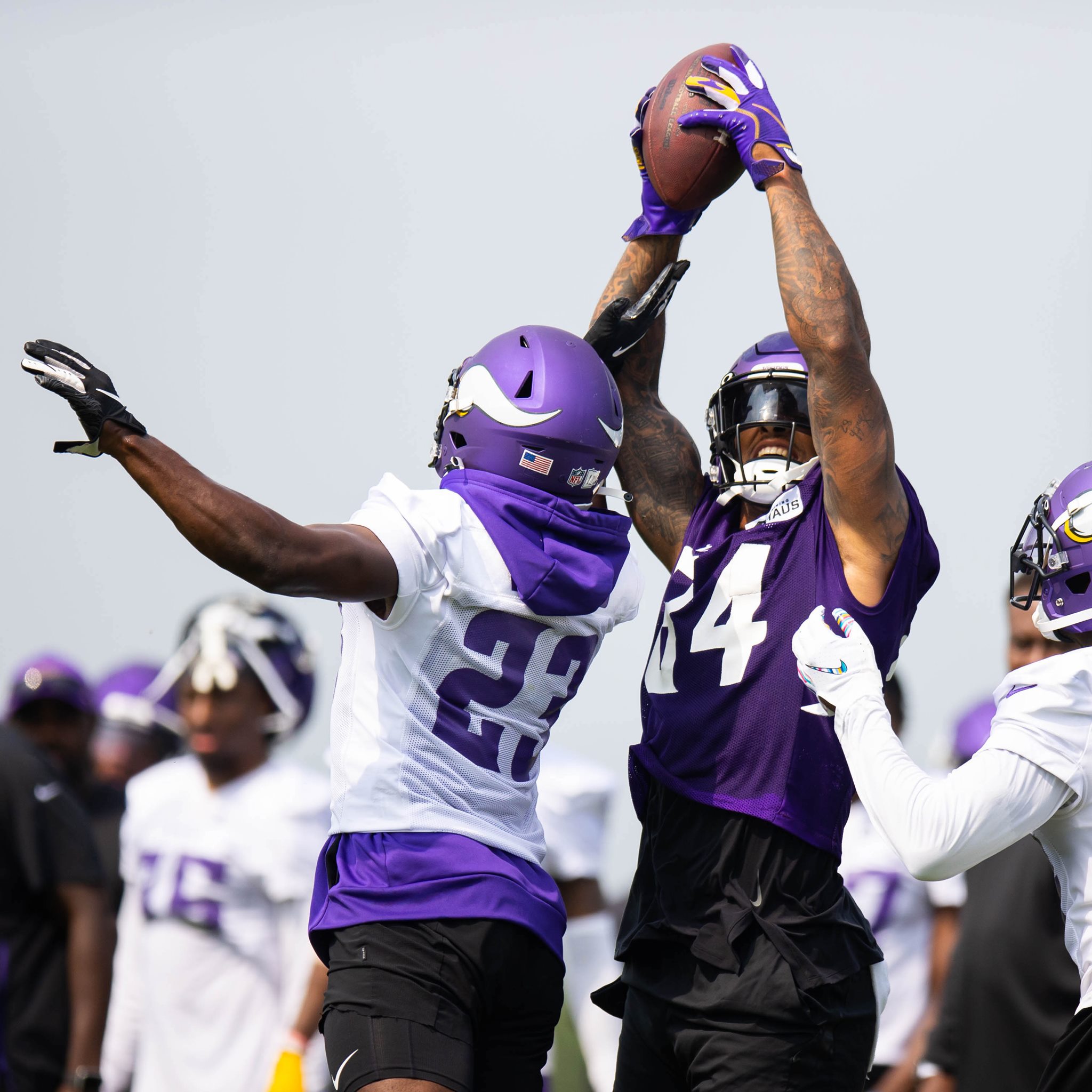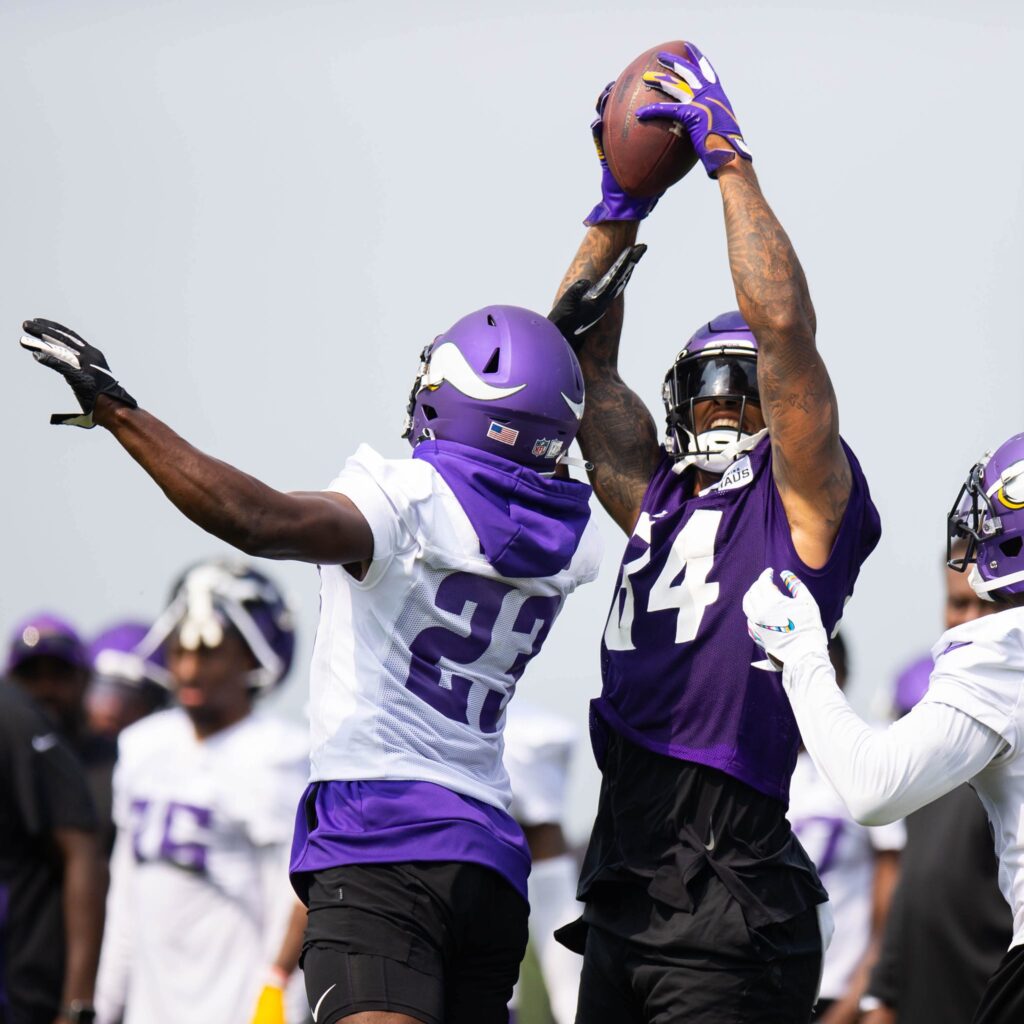 SKOL! Yes! Football is back and I could not be happier! Every year I try not to wish that it happens too fast because that means the summer is slipping away and getting outside on the weekends become fewer and fewer. Last year it could not have come soon enough as I just needed something to distract me and get me out of the house at least once a week. The games played without fans in the stands seems like some sort of weird dream I had where I'm at the Super Bowl with my 3rd grade teacher and Hulk Hogan and we get separated and I miss the entire game because I'm lost in a maze of hallways under the bleachers. It just felt so odd and had zero energy. I hope we never go back to that. Ever.
The Vikings 2020 season was also a blur and mess of injuries and missed opportunities. They started without their premier pass rusher Danielle Hunter who was out with a neck injury and didn't play a snap last year. Then Anthony Barr got injured in a game with a torn pectoral muscle. The Vikings brought in Yannick Ngakoue to try to get something going defensively, but then they traded him after a few weeks as things steadily fell apart. Just to show how bad the defense was last year Ngakoue led the team in sacks at year's end and he was only there for 5 weeks. Ouch. It didn't help that the Vikings newest defensive free agent, Michael Pierce opted out of last season due to Covid concerns with his asthma. It also hampered the Vikings starters at corner back – Xavier Rhodes, Trae Waynes, and MacKenzie Alexander all left via free agency due to the team being tight against the salary cap. Former 1st round pick Mike Hughes was once again injured and was out for the season. The promising player was traded in the off season for a 6th round pick. Enter rookies Jeff Gladney and and Cam Dantzler. Now they didn't do horribly but it was definitely a trial by fire as they both were put on the field with little to no pass rush. By the end of the year they both showed growth and great promise. Offensively the problem that plagued the Vikings the most was their porous offensive line. Riley Reiff was a stalwart at left tackle and probably had the best season of his career. The rest of the line was not so fortunate as Dakota Dozier, Garrett Bradbury, Dru Samia were constantly allowing pressure up the middle and right tackle Brian O'Neill had a bit of an off year even though he was still pretty solid. They did very well in the run game, but the pass game was a crap shoot. Heavy on the crap. Kirk Cousins was steady, but was running for his life a good amount of time in the pocket or dodging arms and hands trying to strip the ball. Even when he was under that pressure though he still through for over 4,200 yards and 35 touchdowns. Not everything was doom and gloom. The Vikings had traded "miracle worker" Stephon Diggs at the end of the previous season because he wasn't happy with his role on the team. The draft picks they acquired got them some great players though as General Manager Rick Spielman drafted Justin Jefferson at wide receiver. Justin brought a few things to the team: his speed and sure hands and his ability to make contested catches. To the NFL he also brought the celebration dance "The Griddy" which many players now copy. He got plenty of press because he was in heated contention for Rookie Of The Year, but was edged out by Chargers quarterback Justin Herbert. So even thought the team lost Diggs they gained a new wide receiver with different skills, but with equal the production. Dalvin Cook was an absolute workhorse for the team as he carried the ball 312 times with 1,557 yards and 16 touchdowns had 44 receptions for 361 yards with a touchdown. Adam Thielen had a monster year with 74 receptions for 925 yards and 14 touchdowns. He is an incredible threat in red zone and faster than most give him credit for and only missed some time due to being exposed to Covid. Kyle Rudolph's receptions were down this year, but he had actually greatly improved his blocking which helped spring Dalvin Cook for some big runs. Offensively the Vikings finished the season as the 5th ranked offense. Conversely they finished with the 27th ranked defense. Without any balance to the team it's no wonder they lost 9 games, and really a miracle that they won 7 at all. The 7 they won were not by huge leads and were usually not decided until the very end. Their win streak mid season was impressive as they didn't just beat poor teams with an impressive win over the Green Bay Packers who won the division and went on to lose in the NFC Championship. In the end the season was a flop in several ways and things weren't looking too bright for 2021.
After Tom Brady won his 367th Super Bowl trophy this winter we could start looking to the future again. First up was free agency that kicked off March 17th. Oh, but wait we had to have some drama in the off season as Jeff Gladney got into a domestic incident and is probably going to spend some time in jail. He was recently released after a grand jury indicted him. The Vikings were tight against the salary cap so fans were looking for some big names to be gone and not many new names, at least star studded ones to be joining the team. With only one starting corner now returning in Dantzler that painted a bleak picture for the fans of The Purple. The fact that the salary cap didn't go up due to low revenues in the NFL because of Covid keeping fans out of the stands didn't help either. Riley Reiff was let go as well as Vikings staple Kyle Rudolph and safety Anthony Harris moved on too. The Vikings were not looked upon as a team that was going to make any free agent splashes. But then, they did! First off they signed another big defensive lineman in Dalvin Tomlinso to pair up with the now returning Michael Pierce and healed Danielle Hunter. A few days later they made a bit of a splash by signing Patrick Peterson at corner back. Peterson has been a multiyear pro-bowler for the Arizona Cardinals and even though he has slowed a little bit could thrive in a Mike Zimmer led defense using more savvy than skill and speed to be a factor on defense. The Vikings later signed safety Xavier Woods to team up with all-pro Harrison Smith at the safety position. In June the Vikings were able to free up more cap space and brought in stud corner back Bashaud Breeland. Anthony Barr is healed up and Nick Vigil has been added to the linebacker corps to strength as an unheralded signing. Suddenly the defense went from being a major concern to being one ripe with possibility and we haven't even gotten to the draft yet. The draft in April had fans buzzing a bit because the Vikings were sitting at pick 14 and they might have a pick of several players deserving of the pick. There were many fans and pundits speculating that the team might even draft their quarterback of the future with the pick. As the first night went on there were many rumors of the Vikings moving up for just that reason. Whatever they tried didn't workout and the Vikings actually ended up trading back in the first round. It was a great move as they went all the way back to pick 22 and still got stud left tackle Christian Darrisaw for Virginia Tech. This was a player not expected to make it past the first 15 picks. The Yannik trade from the year before deprived them of a 2nd round pick, but they were still able to get some great picks for value through the draft including some more help along the offensive line with Wyatt Davis and, maybe even their next QB in Kellen Mond. Defensively they picked up pass rushers in Patrick Jones and Janarius Robinson and another stout interior defensive lineman in Jaylen Twyman. Darrisaw has unfortunately been recovering from a core surgery and hasn't practiced much at training camp so we may not see him in action until later in the season, and Twyman was put on the reserve/nonfootball injury list to fully heal and so the Vikings could sign wide receiver Dede Westbrook. Most of these players and other undrafted free agents are who to concentrate on during the 3 preseason games. This is their time to shine! You never know which players maybe just need the right opportunity and coaching to become a star in the NFL.
For the first preseason game against the Broncos you will see some of the starters on the field for a short time. Cousins, Thielen, Smith, Pierce, and Eric Kendricks will get some first quarter action and then be sat down to avoid injuries. Who will you be cheering on then? Jake Browning, Nate Stanley, and Mond will be at QB with Alexander Mattison, Ameer Abdullah, and Kene Nwangwu taking handoffs and wide receivers will be Chad Beebe, Ihmir Smith-Marsette, Dan Chisena, and Whop Philyor. Defensively Jones, Robinson, Troy Dye, Camryn Bynum, DJ Wonnum, and James Lynch could make some splash plays that has you hoping they make the roster. Some are names you might never hear again. That's what the preseason is all about: watching for what players MIGHT be and not exactly what they are right now. Flashes of speed or a big sack or maybe an interception for a touchdown. It might be as simple as just catching a punt without dropping it. The biggest thing to take away this year is that hope of a successful season has been restored instead of the dark cloud that was hanging over the team at the end of 2020. I can't wait to see the Skol Chant back in action and the Gjallarhorn sounding throughout US Bank Stadium heralding the return of the Vikings and the fans and a few games that don't mean much other than watching some young players' dreams come true.
---
Reader's opinions
---